The other day, I went to "Atagonenbutuji" in Arashiyama.
It is the temple I have long wanted to go after I was attracted when I was shown its image by one foreign traveler.
Incidentally, although I have not lived in elsewhere Kyoto at all since, I was born, I didn't know about this temple at all by the time the foreign traveler introduced it to me.
Well, it feels me like I cannot say anything in my heart as Kyoto people, I felt strongly by myself that foreign travelers know better some deep spots now under the recent globalized information society.
In other words, they are great.
By the way, this is the picture I took actually.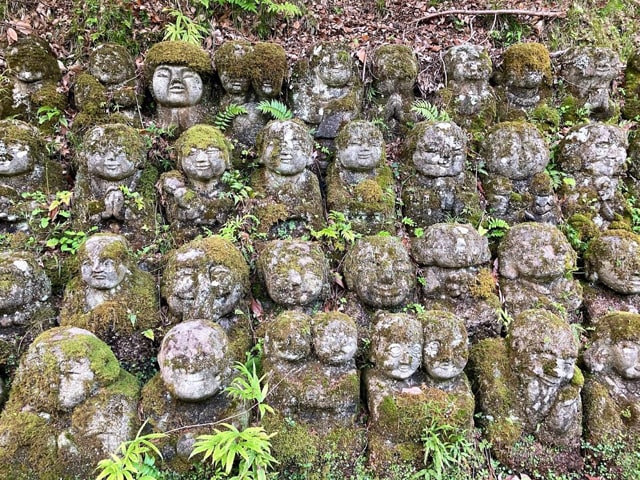 Each body of Rakans has a unique and rich facial expression. The moss around here is so great that it intergrates with nature. The one on the upper left has afro hair. It's funky.
It is a small temple situates quietly at the foot of Atago mountain far from the hectic cities.
About 1,200 Rakans were lined friendly in its small precincts.
adsense2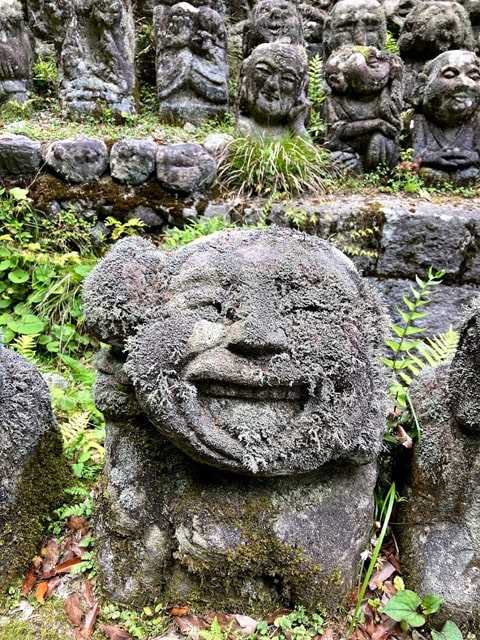 It has full smile. It looks fun.
Friends? Rakan who fends off a drink.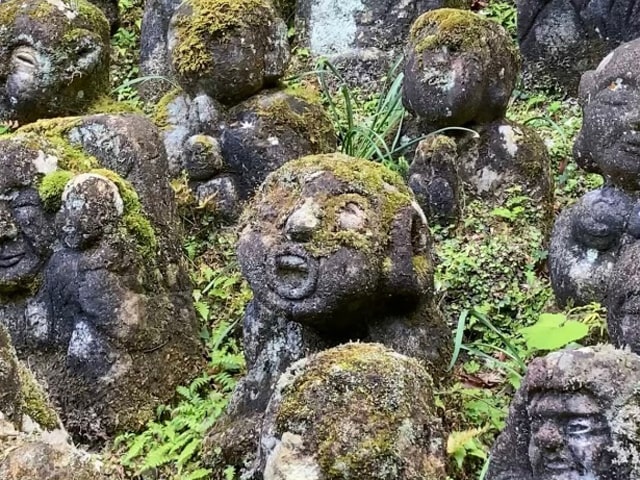 This is my favorite Rakan. I can hear some unvoiced screams.
This temple is very old and the time it was built dates back in 766 in Nara era.
When this temple was abolished due to typhoon damage after the war, one Buddhist priest called Kocho Nishimura was appointed its priest, and worked on its restoration.
Then, stone statues were carved by the general worshipers themselves who were in favor of the wish to fulfill its precincts with Rakans' stone statues.
This is why the precincts is filled with stone statues that people cannot help laughing such as Rakan who listen with walk-man that is reminiscent of Showa era, Rakan who plays electronic guitar, and Rakan who are upside down.
There is Aikannon with lovely face that gives us benefits if we touch it in the precincts, and Kannon of Maria statue in the main hall. (Although I overlooked it, the cross is engraved in its chest.)
It is a timely temple suitable for modern age when the word of diversity is walking alone as much as there is no day when we don't hear the keyword called diversity.
How about going to search your favorite Rakan to this temple where your heart becomes warm when you leave there?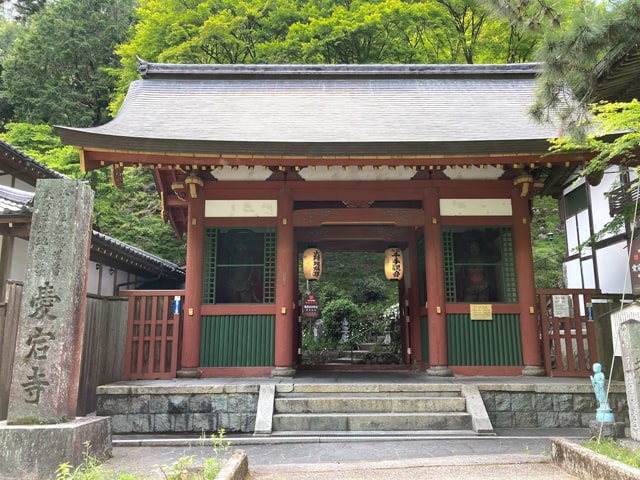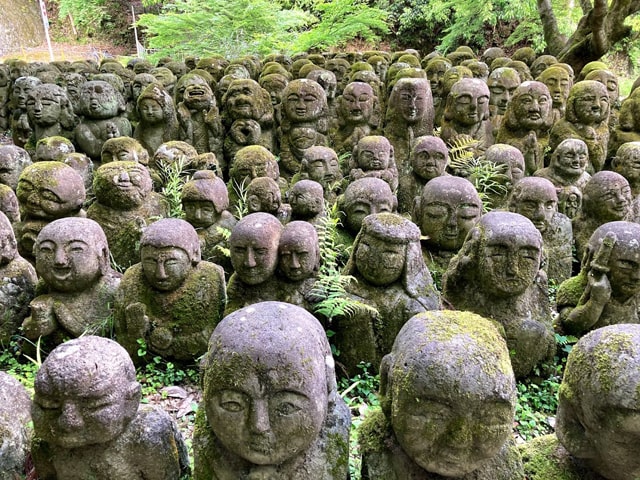 Author

にんにん(Ninnin)
Born and raised in Kyoto, surrounded by mountains.
Hobbies include strolling around the city and enjoying short trips.
He plans to someday live somewhere with a view of the ocean.