Self Introduction MOMONGA LOVED KYOTO
Posted date:2021-05-18
Author:ももんが(Momonga) Transrator:ポンタ(Ponta)
Category:
Self-introduction
Nice to meet you, everyone.
My name is "Momonga."
I live in beyond Higashiyama and further to the east, near Daigoji Temple which is famous for the cherry blossom Hideyoshi loved.
My job is updating information site at Shishin.
As for my hobby, I was raised listening to 70'Rock from my boyhood to youth, and I belong to the ages that I was moved to watch "Star Wars" when I was twenty.
My company is along the Hankyu line, and I think I would like to talk about "Kyoto".
Please welcome me warmly.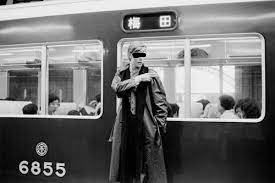 Author

ももんが(Momonga)
I am an old man who likes movies (mainly foreign movies...) and music (mainly 70'Rock...) I am good at breaking (and sometimes fixing...) computers.