Machiya Cafe Karirenge
Posted date:2021-12-16
Author:じゅうべい(Jubei) Transrator:ポンタ(Ponta)
Category:
Kyoto sweets
,
Kyoto Cafe
Oh, it's again, again "wanting to go to Machiya café symptom" in me is about to develop.
Oh, oh, I can't endure it any more.
So, I went there. The name is Machiya café Karirenge!
The appearance of the shop. (Taken by the author)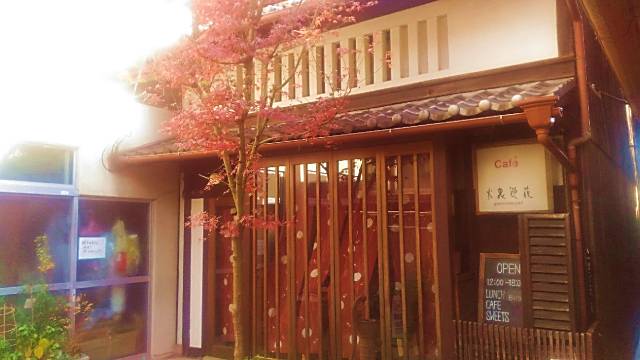 The place where we can reach entering Anekoji from Karasuma Oike and then entering Yanagi-no-banba Street and the word "secret place" is most suitable. Located at the end of a narrow alley, this café is easy to miss. Well, the place is an extremely quiet place and there are a variety of books near counter seats and we can spend in an extremely relaxed air. It was a Machiya café for me to linger for hours easily as it was comfortable.
adsense2
The atmosphere inside the shop. (Transferred from official face book)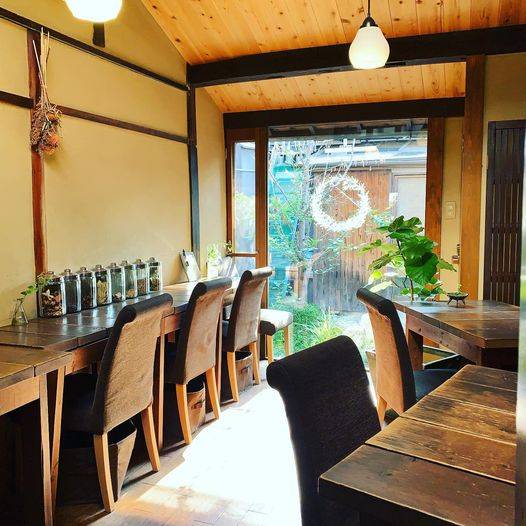 My personal recommendation is matcha milk cake and blend coffee.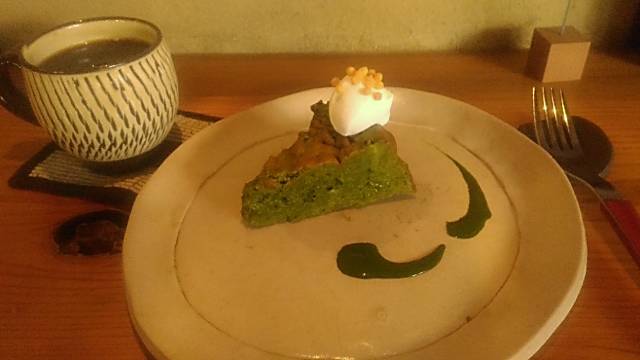 Mellow green tea milk cake (800yen)
Blend coffee (660yen) taken by author
The cake is soft, and the taste of creamy green tea is beyond description. We can have it very deliciously with its flavor enhanced further and with sweetness of the cake and the bitterness of the coffee being matched when having it with coffee. It might be good to come here when you want to spend slowly and mellowly, yes, because it might heal you as it is a small place.
The shop information
The shop name: café Karirenge
Location: 〒604-8104 Kyoto prefecture Kyoto city Nakagyo district Yanagi Hachiman town 74-4
Traffic access: 6-minute walk from Kyoto City Municipal Subway Karasuma Line, Kyoto City Municipal Subway East-West Line, Karasuma Oike station.
Tel: 075-213-4485
Mail address: info@kyoto-quarirengue.jp
Official account:
https://twitter.com/hashtag/火裏蓮花?src=hash
https://www.instagram.com/cafe_quarirengue/
https://www.facebook.com/Cafe-火裏蓮花-1-108179357551409/
Opening hours: 12:00-18:00(last order:17:00)
Regular holidays: Tuesdays, Wednesdays, none-scheduled holidays
Parking: no parking for cars and bicycles
Seat capacity: 19 seats (4 table seats and 8 counter seats)
About smoking: smoking is not allowed at all seats.
Payment method: cash, PayPay
Author

じゅうべい(Jubei)
Hello everyone. I am Jubei, an earthling whose energy does not stop today. What I like is playing (manga, movies, music (J-Rock, etc.) and visiting cafes). Thank you for your understanding.