Oh ~~ it's hot, what is this extraordinary hotness? It is as if I am bathed with microwaves. Look, the color timer of my mind has been ringing since, shit.
Peapo, peapo, peapo.
I was about to evaporate losing water in my body by the extreme hotness at that time. And the moment I was ready to rise to the heaven in a few seconds, the miracle happened. While strolling Kitaoji Street like zombie, I happened to pass through in front of Ito coffee accidentally. In addition, the flag written "ice" was shaken by the wind.
"What? Can I eat shaved ice here too indeed? It's miracle."
As I think I must go, I entered inside the Ito coffee shop without any hesitation.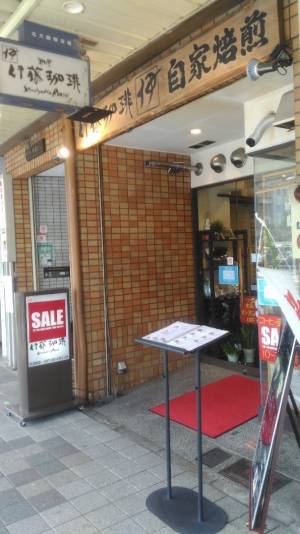 The appearance of Ito coffee
Although I have come to here several times, I knew for the first time that we could eat shaved ice here. The lighting was bright, if say what it was like, it was a lighting of white lights. It illuminated inside the shop and created quiet and relaxing space. As it is because the number of customers was fewer, quiet and relaxing atmosphere was created inside the shop. It was a good shop with the air of the café for the very fashionable adults.
There are a lot kinds of shaved ice we can eat in such a space. What I ordered among those is…
this~~~.
adsense2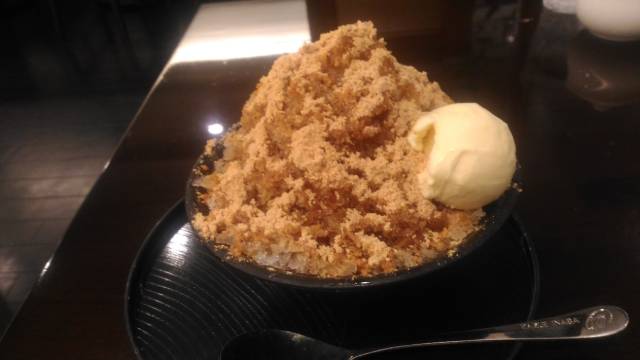 Black honey kinako shaved ice (650 yen)
I thought honestly it was plain unexpectedly for the first time I saw it. However, in two seconds, I was noticed that it was a great mistake.
What is this? It is as if I am eating cold kinako rice cakes. It's delicious.
Yes, this shaved ice was not like a shaved ice. It was as if I was eating cold kinako rice cakes. However, it was crispy, so it was no doubt a shaved ice. It was unexpected. Although it looked plain, it was very delicious when I ate it. This is near the feeling when I feel the kid's appearance was sober but when I get in touch with him or her, I found he or she was very interesting child. In addition, I was surprised with the cheap price of it. I was lucky as I could eat such a delicious shaved ice with 650 yen. I could spend very short but very delicious shaved ice time. (Needless to say, Ito coffee offers delicious foods including cakes, breads, and sandwiches besides shaved ice.)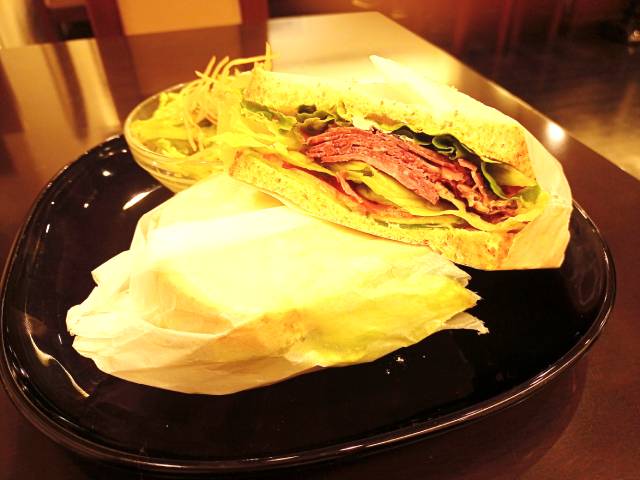 Campagne sandwich(pastrami beef)and drink.1130yen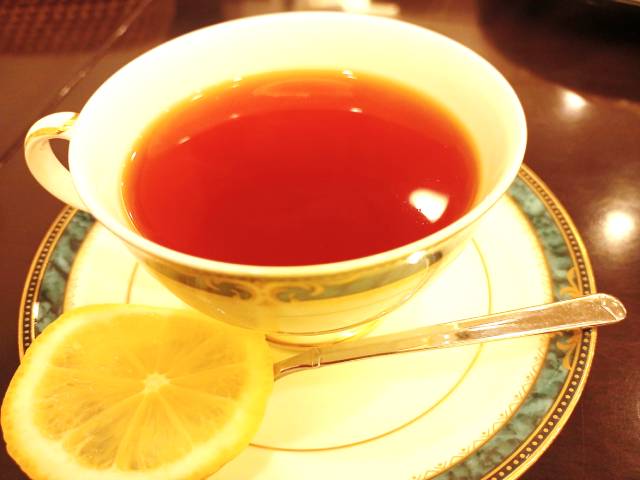 For this reason, my life which was about to be exterminated by sun lights was saved miraculously.
Thanks, Ito coffee. I could rest here today as well. Well, I'll come here again.
I'LL BE BACK.
The shop name: Ito coffee
Reservation and inquiry:
075-492-0033
We can make reservation.
Location: Kyoto prefecture Kyoto city Kita district Koyama Kitakami Fusa town 43-3
Public transportation:
2-minute walk from Kyoto City Municipal subway Kitaoji station or near Kitaoji station bus stop. 176m from Kitaoji station.
Opening hours: 7:00-19:30
Regular holidays: Tuesdays
Due to the expansion of new corona virus, the opening hours and regular holidays might be different from the stipulation above. Please make sure by contacting the shop beforehand when you come to the shop.
Payment method: Cards OK.
(JCB、AMEX、Diners)
Seats and facility:
Seating capacity: 30 seats
Private room: No room
About smoking:
Separated
From April 1, 2020, a law regarding measures against passive smoking has been put into effect, and there might be some cases where this differs from the most recent information, so please make sure to contact the shop before you come.
Author

じゅうべい(Jubei)
Hello everyone. I am Jubei, an earthling whose energy does not stop today. What I like is playing (manga, movies, music (J-Rock, etc.) and visiting cafes). Thank you for your understanding.