The man who left the world – far outside of heaven –
投稿日:2021年5月6日 投稿者:ばかものランボー(Rambo the Idiot)
カテゴリー:
Buddhist Stories
So I went outside the system of that world. To outside that world where capitals and free wishes determine what the world should be. And now I might be about to build the new world outside that world. The world that one person envisioned in the past and couldn't come it reality. The world that cannot still be come true although when the day comes that people are liberated from the invisible world of constraints and people realize that world again. The heaven people have been making artificially since modern age. How is the world it is I can see there?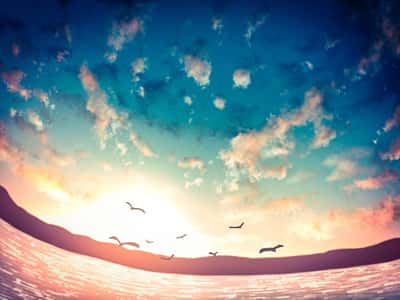 I used to be a man who worked in the system of the established world. I was a part of the system. However, when I looked at the darkness that parasites in that world, I got to hate that world harshly. Is it because of this? Is it because of this that everyday life is worn out? Is it because of this everyday looks gray even I live and work? I had a hunch that I understood it.
The world's darkness I saw. The system of the world was as such.
① work values
Labor is the way to realize the happiness by accumulating wealth pursuing one own gain. People work because they become happy if they are rich materialistically.
② growth principle
When one's productivity improves and he or she becomes financially rich, more happiness comes true. It just because of this why it must keep growing. Economic growth is just the happiness.
③ Egalitarianism
(Under the only and absolute god) every human being must be treated equally.
④ academic background oriented
Society emphasizes on educational background. Therefore, those who with higher academic background is most prioritized. Those with higher academic background has high consciousness and higher productivity and those without it don't have them. For this reason, there are more merits in those with higher academic background for employers.
⑤ the merit system
An idea that emphasizes ability. Therefore, there is a contradiction that whoever with higher ability can promote but those without it must disappear. With ability, people can produce more gain. For this reason, those without ability are not good workers.
⑥ competition principle
It is the principle that enhancing the power each other by competing with others and making it the driving force of production. But in this case, those without power have to be losers against those with.
⑦ liberalism
Each person can produce and compete freely.
⑧ human rights thought
It emphasized most on the pursue (request) of human rights (desires) given by the god.
However, people must have obligation to others not just requesting them.
⑨ individualism
Individual wishes, requests, gain(=desires) are emphasized.
adsense2
"In the bottom of the world, human desires are swirling. It is just the darkness." Boss, you told me the system of the world by telling me so in the past.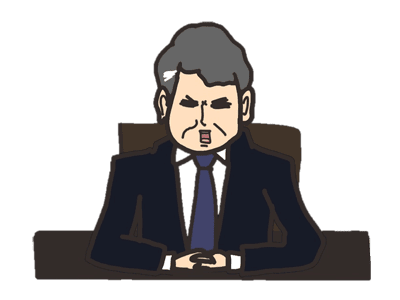 The thought is living in me until now. The system of the world that was made artificially. It is covering the world even now. Certainly, the world can flow with this system. However, I got to feel that there is chillness like machines there but the world is lack in warmth. Is it because of this, I got to feel that I didn't want to place myself in such a world? Is it because of this I went outside that world?
I, who went outside the system of that world made a very long journey. By making solitude my friend, I tripped to several pasts and current world independently and thought about several future. And I while on the trip, encountered people with thought that has almost extinguished now (that is so called Buddhism), studied and practiced and I am living now finding out one answer. I am living now with the answer of for what I live, for what I work be my mental support.
Boss, I'll draw out the world you envisioned in the past here. The world that was abandoned by the heaven. The world where people can live with uncaptured and true freedom because of this. I'll draw out here the truth I saw after I served wise man who was living with the thought of Buddhism be his support.
① the road forth discrimination and equality at the same time.
Although each of us is the distinct being we are living in this world being clad in the thought of salvation called Buddhism equally. The thought of salvation is everywhere.
② the road for equality relief
This means that the road for salvation will be open to everyone if the person accumulates good doings according to his or her ability, position, and financial power.
③ the road for teaching training
In order to open the road for salvation for yourself, you must at first learn thoughts (Buddhism) from everything in the world of both discrimination and equality at the same time, accept and practice them, and get practical wisdom.
④ the road for benefits for both you and others
And give relief to you and others too with the power of wisdom. It is that you do what you can do for someone from you are standing at. The thought "for someone": it is just the driving force for your work.
⑤ the road for through training for desolation
You should throw away your persistence against people, things, particular ways of thinking, and yourself through training. And practice thoroughly the training for the benefits for both you and others, keep self-improvement, and keep supporting others.
⑥ the road for matter and mind being one
It is important that producers always produce things with sincerity "for someone else" and receiver of them appreciate the producers from their heart who support their lives and life and receive things importantly.
⑦ the road for mercy harmony
The world of harmony based on wisdom and mercy will be created from there. The road that respects everything and lives together will be open.
⑧ the road for Mahayana Bodhisattva
Each person is aware he or she is Mahayana Bodhisattva (person who works hard for relief for people living with sufferings in real world), has responsibility and supports the world.
adsense2
"The eight roads in daily life." I call this truth so. I will live in this world embracing this truth in my heart. I live respecting other people's will and believing my own will with this truth in my heart. I'll do my best for leaving the world as it is, not for changing the world. By doing so, I will engrave the eternal time. I live outside the heavens as the man who discarded the world.
I will go everywhere however far it is. Even if it is the blank that cannot be filled.
「Garbage – Not Your Kind of People Japanese translation」

Author

ばかものランボー(Rambo the Idiot)
Look! A bird! It's a plane! No, it's that idiot Rambo!
Tête-à-tête, tête-à-tête, tête-à-tête, tête-à-tête...♪
Can you see it, everyone? The idiot Rambo is doing something stupid again!
His day job is computer data entry for a company called Sisin LLC in Kyoto City.
His hobbies are karaoke and watching movies. Ah, here he is!
"Ahhh, everyone, I'm Rambo the Idiot!"