My favorite music
Posted date:2020-11-27
Author:みやび(Miyabi) Transrator:ポンタ(Ponta)
Category:
Miyabi's room
Hello.
This is Miyabi.
I have liked music since I was little and would listen to music and sing songs.
The genres I often hear are mainly JPOP and mixed chorus.
It is the attractive points of music that when I listen to music it makes me power, pushes my back, makes my enjoyable, and heals my heart. And it is true that I liked music because of the voices of singers and groups. How about you?
I have liked songs that are bright or whose lyrics sticks in the chest since my elementary school era, I like recent songs, hit songs of famous singers in the past, the songs that were sang just before and after my birth, love songs, ballad and the songs that idles are singings. I often watched and listened to them on television, You tube, and CD. It is same now though…
It is my custom for me to hear music on trains or buses and listen to it by earphone before I fall in sleep recently. And the days when music programs are on broadcast are secret fun for me♪
I introduce mixed chorus. It is comprised of four parts. (Female voices 2 parts, male voices 2 parts) Mixed chorus today is mainly that the composers add interval and rhythm on the poetry of the writer and each part sing his or her part.
For me, the chances came after I joined mixed chorus in a circle in my college days that I encountered the fun to create and sing music together and many mixed chorus songs. Even if I don't chorus now, I will be calm and relaxed when I sing a song in my heart or listen to music on You tube.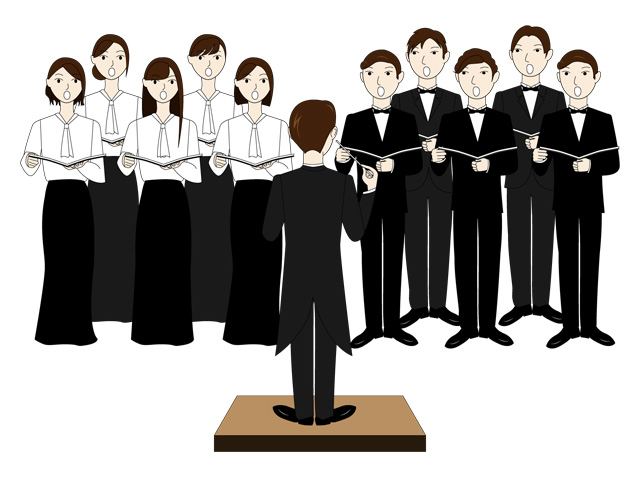 I'd like to introduce some songs I like recently.
adsense2
DISH// Cat Writer and composer Aimyon
This song is the song that sang the feelings to her and it is expressing his feeling now realistically by liking her a cat and putting various thoughts on the melody.
I like the starting sound in the beginning, and I like it because of this song "cat's" attractiveness that the lyrics after it can be sympathized and can be listened to in regardless of male or female.
The URL below is sound source of cat from DISH on You tube.
adsense2
Hinatazaka 46 Azatokawaii writer Yasushi Akimoto, composer Kenta Urashima, NIYA
This song is a bright and cute song. This is the song that is sung sweet and sour of the feelings of male high school students who love azatokawaii female high school students and the attractiveness of this "Azatokawaii" is the point that I like very much the lyric that expresses straightly the feelings against girls and the point that the PV of members of Hinatazaka 46 is cute and I want to support it.
The URL below is the sound source of Azatokawaii from Hinatazaka 46 on You tube.
adsense2
"This year" from "above this planet" for mixed chorus and piano Lyrics: Shuntaro Tanikawa, composer: Ko Matsushita
This mixed chorus "this year" is the song that indicates the magnificent scale that is expressing the decisions to live and each thing. For me, it was my favorite mixed chorus song since I was joining the chorus.
Also, it is the very wonderful mixed chorus song as the sound of piano accompaniment, overlapping sounds in the second half and smooth pitch are also powerful. The URL below is the sound source of "this year". Please listen to this.
There are many songs of my favorite and I listen to beside three songs I introduced this time. Music is indispensable for us humans, as listening to music makes us excited and cause courage and confidence in us.
Please listen to music when you have free time or want to listen to music.
Author

みやび(Miyabi)
Hello. My name is Miyabi.
I was born in Kyoto and still live in Kyoto.
I have been coming to this office since May 2020, and I am working in the internet division, doing data entry and SNS publicity.
My hobbies include listening to music, going out, and going out to eat.
Recently, I like to listen to old songs.