Ogaki Bookstore & café AEON MALL Kitaoji Store
Posted date:2023-06-08
Author:じゅうべい(Jubei) Transrator:ポンタ(Ponta)
Category:
Kyoto sweets
,
Kyoto Cafe
Hello, everyone. Today I am here at Ogaki Bookstore's Book Café, located on the 4th floor of the Aeon Mall Kitaoji Store. Please listen, everyone. This is exactly the right place to spend time after buying a book, at lunchtime, and at 3 o'clock snack time.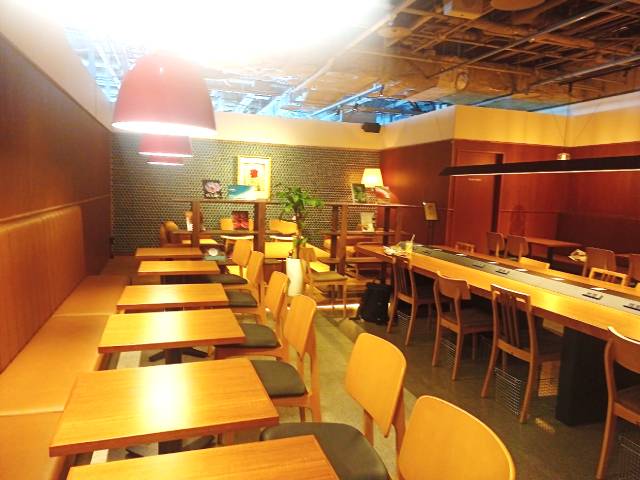 Hey, look at the interior of the store.
You can spend your own book café time in this kind of store. Well, as to what kind of food is available at the book café…
The menu is like this.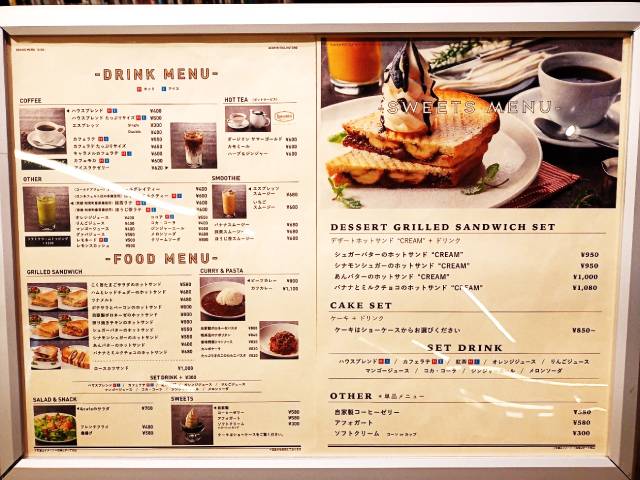 In addition to coffee, juices, and smoothies, their main products are hot sandwiches, but they also have curry and pasta. The price range is from 580 yen to 800 yen. I think they are so-so affordable.
Well, what I ate this time among them is this product.
adsense2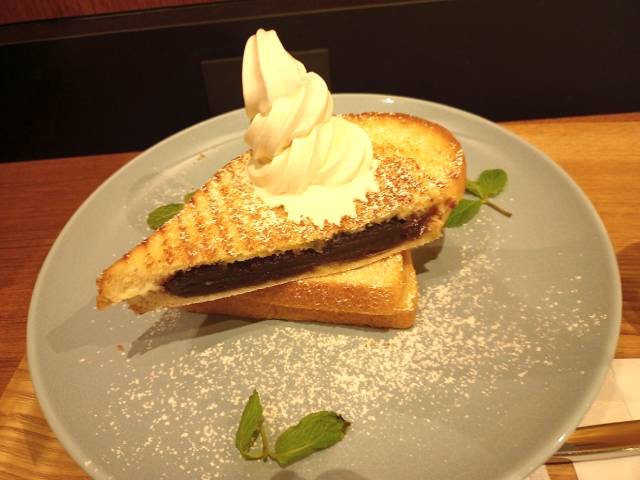 Hot sandwich cream with red bean butter (1000 yen)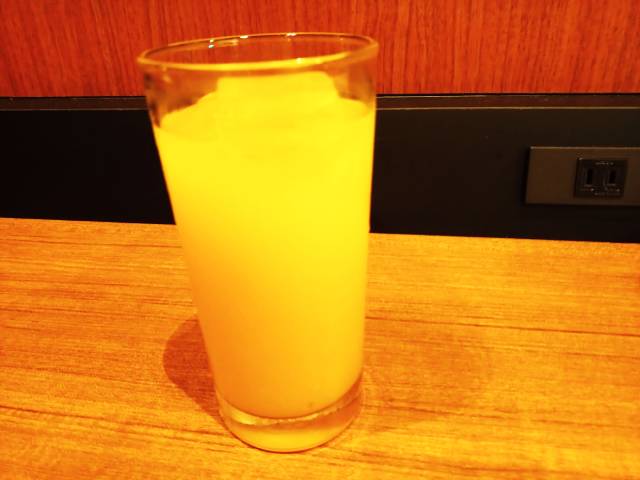 By set with Mango juice.
Yeah, it has been very hot recently, I was thirsty and sugar was in short supply, so I ordered this product. And this product is…
This was really delicious!
The sweet bean paste stuffed into the freshly made hot sandwich is also exquisite. I can't get enough of this moment when the heavy sweetness lands heavily in the mouth and the bean paste spreads over the entire tongue ~~! And if you add cream to it, it tastes even better.
The harmony of the sweet and creamy bean pastes and sandwich is wonderful!
Yeah, this is a truly delicious dish. No exaggeration or anything. Actually, I ordered it with no intention, but it was delicious. I would order one again.
Yes, that's right. By the way, when I bought more than 1,000-yen worth of books at Ogaki Bookstore, I could get a 50-yen discount coupon for the café. So, I feel like I'm saving 50 yen♪
Recently renewed Ogaki Bookstore and book café attached to it. I think this is a good place to spend half time at an affordable price.
Ogaki Bookstore & café Aeon Mall Kitaoji Shop
Location:
〒603-8142
Kyoto Prefecture Kyoto City Kita Ward Koyama Kitakamifusa town 49-1 Aeon Mall Kitaoji Shop 4th floor.
Business hours: 10:00-21:00 (L.O. 20:30)
TEL:075-491-5500
Access by public transportation:
For train users:
Just above of Kyoto City Municipal Subway Karasuma Line Kitaoji Station.
10-minute walk from Subway Karasuma Line Shijo Station.
14-minute walk from Subway Karasuma Line Kyoto Station.
For bus users:
Getting off at Kyoto City bus stop Kitaoji Bus Terminal.
For car users:
Immediately east of Horikawa Kitaoji intersection.
Parking is available (Please view the URL below for more information.)
https://kitaoji.aeonmall.com/static/detail/access
Seat: 70 seats
Smoking: Not permitted
Author

じゅうべい(Jubei)
Hello everyone. I am Jubei, an earthling whose energy does not stop today. What I like is playing (manga, movies, music (J-Rock, etc.) and visiting cafes). Thank you for your understanding.